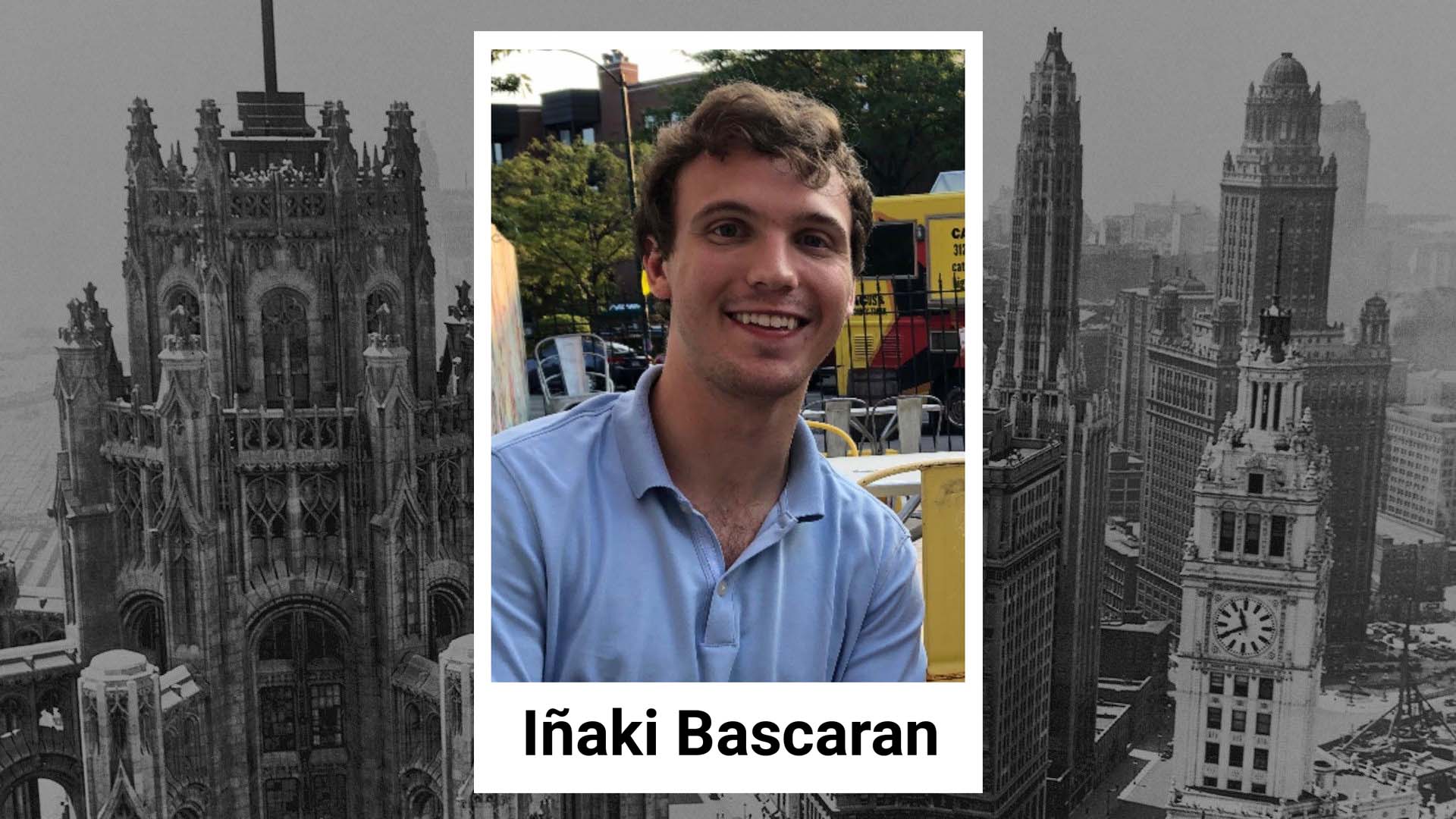 CHICAGO - A tragic conclusion to a nearly weeklong search for a 23-year-old Chicago advertising executive who vanished after leaving a bar in River North on Halloween night.
---
---
Police said Iñaki Bascaran's body was found in the Chicago river near the 1000 block of South Wells Street, south of the River City building near where Roosevelt Road crosses the river, around 4:53 p.m. Friday by members of the Marine Unit.
Bascaran was last seen at Celeste Bar in downtown Chicago around 11:30 p.m. on Saturday, according to friends and relatives.
His father, Jose Bascaran, said his son, a University of Illinois graduate and advertising professional, got separated from his friends and, around 11:45 p.m., he received a text from Iñaki saying he was outside the bar and "trying to get back inside." At 11:50 p.m., Bascaran sent another text message to say he was getting back in line in order to reenter the bar.
He reportedly last spoke to his roommate, who was not at the bar. The roommate spoke to Bascaran on FaceTime and believed Iñaki was walking next to a Walgreens on his way home. A friend inside the bar texted at 12:15 a.m., but he never read the text.
More than 100 people helped search the River North neighborhood on Monday, followed by a search of the city's alleyways and streets, the Wrigleyville neighborhood, and near his apartment in the 800 block of West Newport Avenue.
It remains an ongoing investigation.
---
---