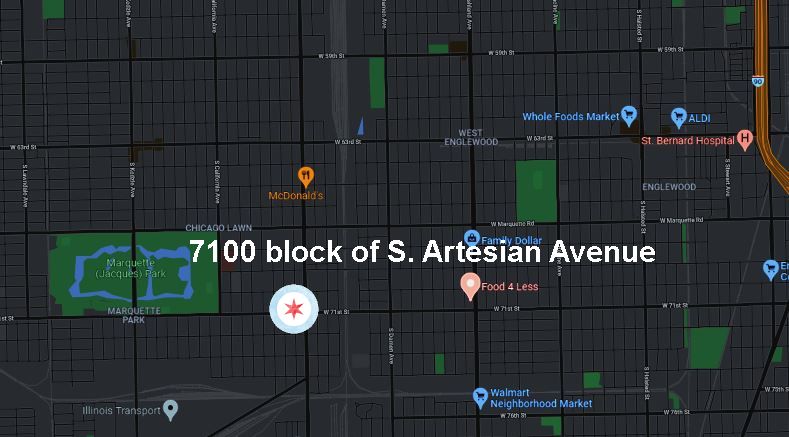 ---
Update 2: The woman has been identified as 49-year-old hairstylist, Tamiko Talbert. She was looking for parking at work when she was shot and killed.
Update 1: The woman has died from her injuries.
---
CHICAGO - Authorities are reporting that a woman was shot while driving this morning on the city's south side.
---
---
The incident happened around 4:40 a.m. this morning in the 7100 block of S. Artesian in the Marquette Park neighborhood, which is part of the Chicago Lawn community area on the city's south side.
Police said a 49-year-old woman was driving on 71st Street black SUV pulled alongside and a passenger in one of the rear seats fired shots into her car. The victim's car continued moving and believed to try and exit 71st Street onto S. Artesian where she struck a parked vehicle.
The 49-year-old woman was transported to Christ Hospital in critical condition with a gunshot wound to the head.
Police know the shooter was in the rear seat of the SUV because the incident was reportedly captured on a POD camera. The POD camera and nearby shotspotter reported approximately 7 rounds fired.
There is no one in custody and Area One detectives are investigating.
---
---
The Chicago Journal needs your support.
At just $20/year, your subscription not only helps us grow, it helps maintain our commitment to independent publishing and remain free from influence.
---