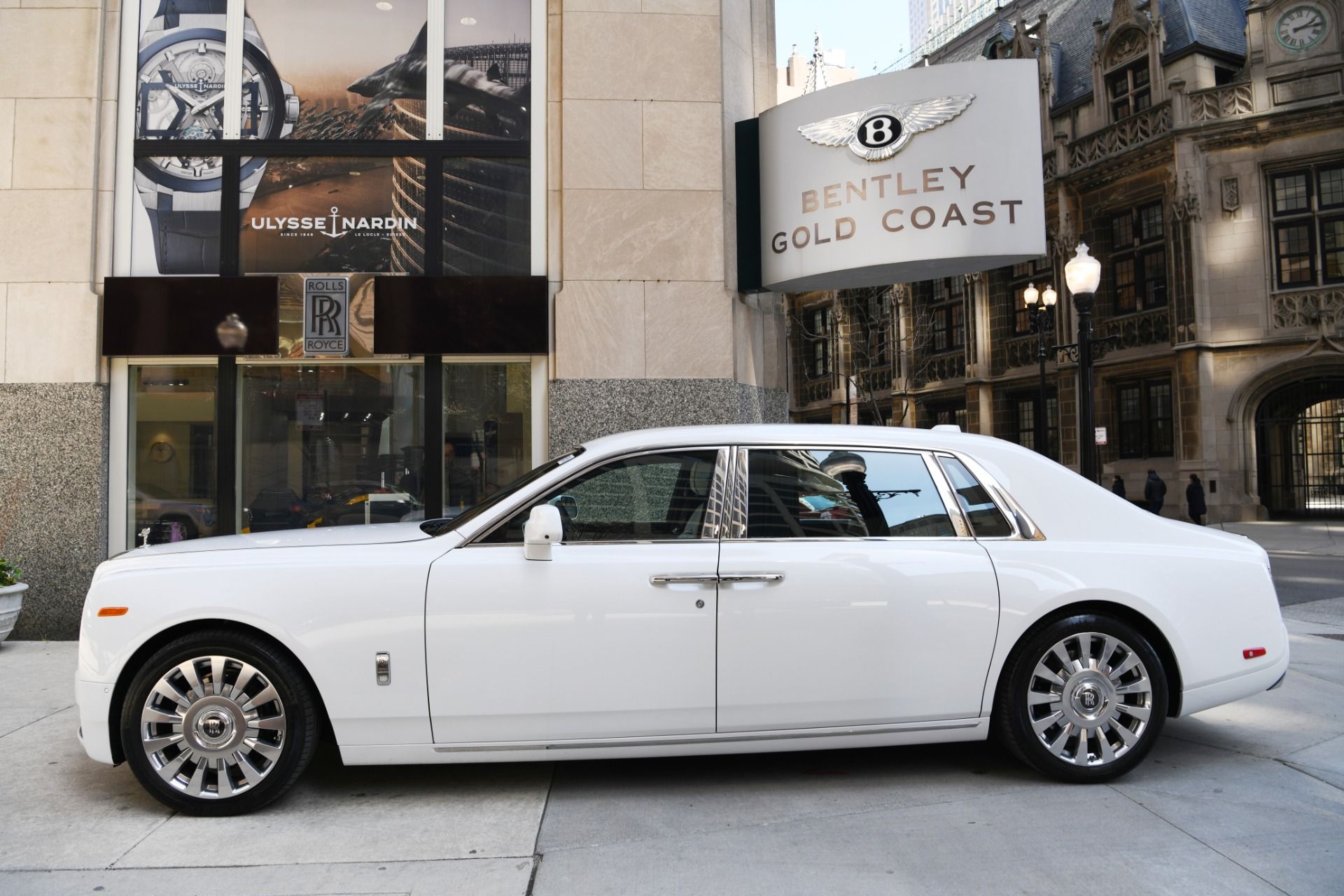 Update: The Cook County medical examiner's office identified the two men as 21-year-old Curtis Hicks, and 27-year-old Amos Gibson.
---
LANSING, Ill. — Two men suspected in the armed theft of an ultra luxury car have died after jumping into a Chicago-area river while fleeing police.
---
---
A white 2020 Rolls-Royce Phantom, with a starting price tag of $455,000, was allegedly (according to scanner reports) left running in the Streeterville neighborhood and was taken by a group in the early Saturday morning hours. The Phantom reportedly took off at a high rate of speed on the highway and it was being followed by a dark colored Infiniti SUV.
018:
Chicago/Orleans
Caller left his Rolls Royce Phantom running when he got out & #YouAlreadyKnow #Chicago #ChicagoScanner #Goofy

— 𝕮𝖍𝖎𝖈𝖆𝖌𝖔𝕾𝖈𝖆𝖓𝖓𝖊𝖗 (@Chicago_Scanner) April 30, 2022
Later, about 4:40 a.m. Saturday morning, the white Rolls Royce Phantom was allegedly spotted and officers gave chase, according to Illinois State Police.
The occupants of the Rolls-Royce stopped in Lansing, near 173rd Street and Torrence Avenue, south of Chicago and just west of the state line with Indiana, where they ditched the Phantom and jumped into the aformentioned dark Infiniti SUV and again drove off. A short time later, the Infiniti SUV crashed and some of the people inside the vehicle then entered the Little Calumet River to try to get away from officials, police said.
Members of a Chicago police marine unit removed a 27-year-old man and a 21-year-old man from the river. They later were pronounced dead at a hospital.
Three others have been arrested.
---
The Chicago Journal needs your support.
At just $20/year, your subscription not only helps us grow, it helps maintain our commitment to independent publishing.
---
---