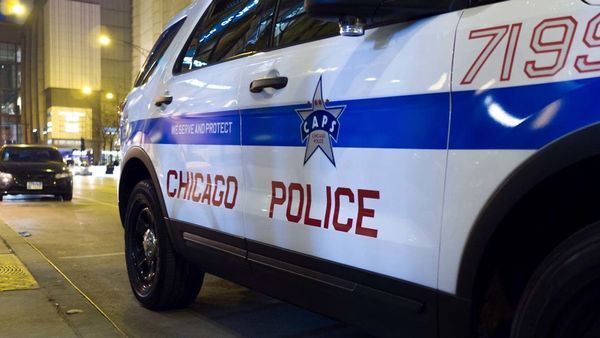 CHICAGO - Police announced charges this morning against an 18-year-old Albany Park man for two separate shootings in December of last year. Officials also charged a 17-year-old female with murder in one of the shootings.
---
---
On Friday morning, Police announced charges against 18-year-old Hader Garcia of the 4700 block of N. Central Park Avenue in the Albany Park neighborhood. Garcia was charged with the following:
One (1) felony count - Murder - First Degree
Two (2) felony counts - Attempted Murder - First Degree
Police also announced the following charges against a 17-year-old female juvenile:
One (1) felony count - Murder - First Degree
There is currently no mugshot available for Hader Garcia and the other offender is a juvenile.
Authorities said that Hader Garcia and the 17-year-old female offender were taken into custody at separate locations yesterday, May 5, 2022.
Police identified the pair as the offenders who, at approximately 10:37 p.m. on December 11, 2021 in the 3700 Block of W. Belle Plaine in the Irving Park neighborhood, opened fire on a 20-year-old male who was driving. The two fired upon the victim from their own SUV while they were driving next to him.
The victim was shot in the head and was later pronounced dead at Illinois Masonic hospital.
Police also identified Hader Garcia as the offender who, four days later on December 15, 2021, allegedly shot at two females in the 4700 block of N. Avers in the Albany Park neighborhood. The two women were not hit so the details on that incident are slim, but Garcia was charged accordingly with two counts of attempted murder.
Both offenders are due in bond court today.
---
The Chicago Journal needs your support.
At just $20/year, your subscription not only helps us grow, it helps maintain our commitment to independent publishing.
---
---