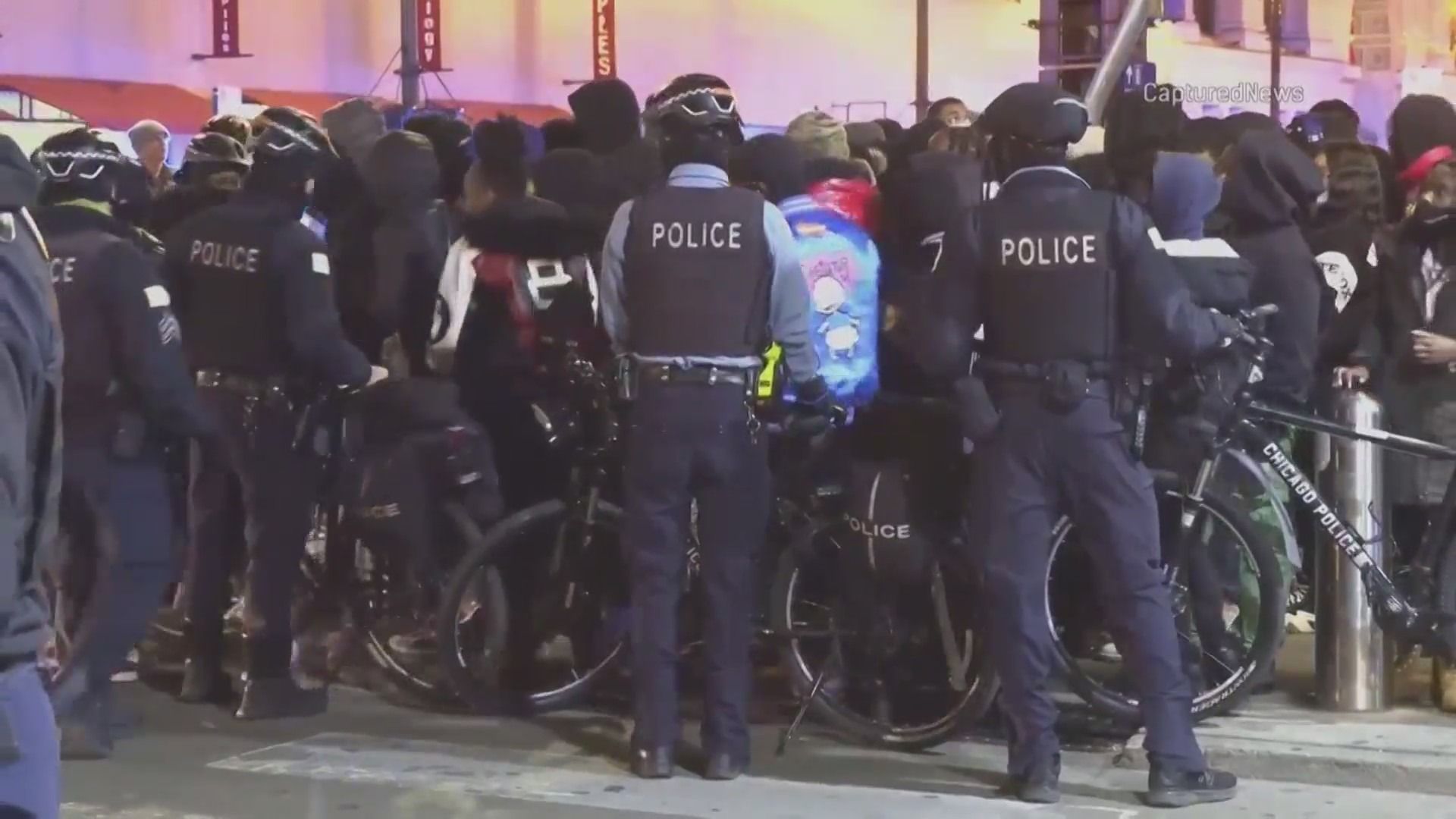 CHICAGO - Authorities released a new update tonight around the weekend juvenile chaos that took place on Michigan Avenue last Saturday evening.
A 12-year-old girl was shot in the back, they say.
---
---
We're certain you've seen the video by now of the Chicago Transit Authority bus driver, who was checking his bus for damages, beaten by the large crowd of young people who showed up near Michigan Avenue and Washington Street on Saturday night.
---
This is video of the poor CTA bus driver that was beaten last night downtown. This is SO disgusting that this is happening in Chi. @TheMagMile @ChiefDavidBrown @MaryAnnAhernNBC @AnitaPadilla32 @FoxNews @CWBChicago @WGNNews @ABC7Chicago @cbschicago @ChiCityBusiness @AmyJacobson pic.twitter.com/EANvAwkwxF

— Paul Vallas (@Paulvallas) December 5, 2021
---
The bus driver was taken to Northwestern Memorial Hospital to be treated for his injuries and was listed in fair condition.
Authorities later discovered a 15-year-old boy shot in the arm around 11:20 p.m. in the 200 block of S. Wabash Avenue because he "bumped into another teen," they said.[1] He was taken to Lurie Children's Hospital in good condition.
Today, authorities discovered that a 12-year-old girl was also shot in the back amid another fight involving the large crowd of young people downtown.
At approximately 8:40 p.m. on Saturday, December 4th, an unknown offender fired a shot in the direction of a group in the 100 block of North Michigan Avenue, near Millennium Park. It was not until Monday police learned that a 12-year-old girl had been shot in the back in that incident.
The girl had been taken to the University of Chicago's Comer Children's Hospital, where she was listed in serious condition.
There were 21 people arrested on the Mag Mile over the course of Saturday night, including a different 15-year-old boy now facing a felony battery charge in relation to the CTA bus driver.
Area Three detectives are investigating all incidents from the night in question. There is no one in custody in relation to the shooting of the 12-year-old girl.
---
---
Notes & References
---