Opinion: A Day on the DuSable Riverwalk
This is not hard but for every step forward a Chicago politician needs to take two steps back.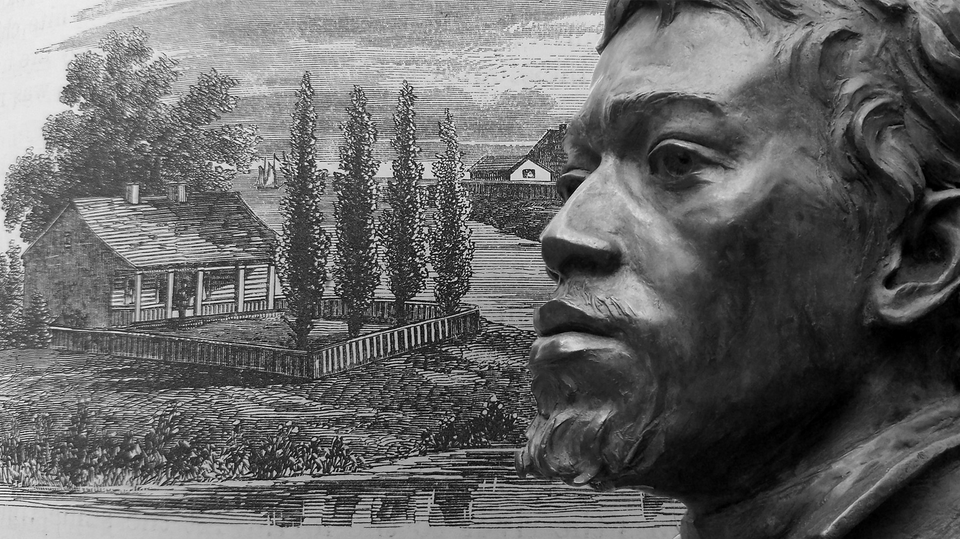 Following highly successful name changes to structures like the Sears Tower, Comiskey Park, and Marshall Field's, the Chicago City Council was scheduled to vote Wednesday morning on renaming another of the city's icons, Lake Shore Drive. Intended to honor Jean Baptiste Point DuSable, the black pioneer trader and founder of the settlement that would become the city of Chicago, the final vote was delayed for another month by Alderman Brian Hopkins (2nd) and Alderman Ariel Reboyras (30th).[1]
If you're wondering why renaming Lake Shore Drive is a priority for the Chicago City Council at this moment, no one is entirely sure but we do know that it's racist if you disagree or offer any alternatives because this is the world we live in now.
After the delay, Alderman David Moore (17th) told the Sun-Times he'll "hold up every City Council going forward…"[2] Alderman Moore has previously alleged that any changes made to his ordinance is "racist bullshit."[3] Alderwoman Jeanette Taylor (20th) agreed with him at the time, adding, "This is very disrespectful to Ald. Moore and Ald. (Sophia) King (4th), and it just seems real racist to me."
Nevermind that renaming Lake Shore Drive will cost the city approximately $2.5 million, at the most conservative of estimates but, as with all things in this town, those costs are likely to climb. Nevermind that there is not a more aptly named nor navigationally and practically named street in the entire city than Lake Shore Drive. Nevermind that not a single Chicagoan will ever call it anything other than Lake Shore Drive.
No, we must...we MUST(!)...rename Lake Shore Drive or else we can not possibly honor Jean Baptiste Point DuSable with his very own stretch of asphalt and you're a racist if you disagree.
---
---
You may have detected some snark?
I have nothing against Jean Baptiste. By all accounts historians can find, it appears he was a nice fella. In fact, I'd prefer Jean Baptiste be called the founder of Chicago instead of John Kinzie who, by all accounts historians can find, it appears that John Kinzie was most definitely not a nice fella.
No, I have nothing against Jean Baptiste Point DuSable. Nevermind he never actually used the name DuSable during his lifetime and that it was likely just de Sable but everyone has simply decided it's now DuSable, I'm happy to call Jean Baptiste Point de Sable the founder of Chicago and, in fact, we have called him the founder since we began publishing this website.
But why in the name of capital 'R' Racism do Chicago politicians NEED to rename Lake Shore Drive in honor of Jean Baptiste Point DuSable? How in the name of Racism could we ever possibly think of anything else to honor the name of Jean Baptiste Point DuSable?
I'm happy to honor Jean Baptiste Point DuSable, but can't we be a little more creative than naming a 17 mile stretch of asphalt for the founder of this town? I'm happy to call him the founder of the city, but rather than rename the iconic Lake Shore Drive there is a far, far better alternative already there and it would do far, far more to honor the man than putting up some road signs and editing some maps for a street that everyone is going to just keep calling Lake Shore Drive anyway.
---
---
Historians know the exact location of Jean Baptiste's settlement. The site is currently part of Pioneer Court at 401 N Michigan Ave. It's been a National Historic Landmark since 1976.
The earliest known record is an entry that Hugh Heward made in his journal on May 10, 1790, during a journey from Detroit across Michigan and through Illinois. Heward's party stopped at Jean Baptiste's house en route to the Chicago portage and they swapped their canoe for a pirogue. They recorded that they bought bread, flour, and pork from him. His granddaughter, the first non-indigenous baby in the city limits was born there in 1796.
So...and I'm just spitballing here...why don't we name the bright, new, shiny Chicago Riverwalk after Jean Baptiste Point DuSable?
I know, I know...hear me out?
The river is where Jean Baptiste Point DuSable actually lived for anywhere from 10-20 years before he sold his place to a frontman for John Kinzie and the river is where the city just spent $420 million[4] on the recently completed and (hopefully) continually improving Chicago Riverwalk project that doesn't have a proper name.
So we could continue calling it the Chicago Riverwalk?
oooooooorrrrrr...
We could name the whole thing after Jean Baptiste Point DuSable?
The whole damned thing. Picture it.
From here forth, on every sign and every map and in every travel magazine and every newspaper article and every television report and every tourist book and encyclopaedia and in every hotel visitor's guide and on every one of the advertising thingies at the airports, his name would be there.
VISITING CHICAGO?: Don't miss Chicago's Jean Baptiste Point DuSable Riverwalk
TOP TEN THINGS TO DO IN CHICAGO: Spend a Day on Chicago's DuSable Riverwalk
BEST DATE NIGHT IDEAS IN CHICAGO: The DuSable Riverwalk!
It has a nice ring to it, amirite?
Not only that, as tourists and Chicagoans alike relax on the banks and enjoy a glass of wine or a pint and as the summer sun is shining upon their face on yet another beautiful summer day, maybe they'll sit back and wonder to themselves, "Hey, why is it called the de Sable Riverwalk?" And maybe they'll pull out their cell phone or open a new tab on the cell phone they're already staring at and they'll pause a moment from endlessly scrolling their social media feeds and they'll search, "Why is it called the DuSable Riverwalk?"
And there he'll be on their little screen: Jean Baptiste Point DuSable. The founder of Chicago.
All right, I'll stop with the snark because I'm only half-joking.
Maybe that person will see on their cell phone that they're possibly sitting in the same spot where de Sable once sat? And maybe that person will imagine simpler times and wonder what it must have been like in that place before all that glass and steel and concrete and limestone towered over them and all the loud noises and the hustle and the bustle and all those people surrounded them? Maybe they'll marvel at just how much this city has grown since Jean Baptiste laid his head here? Maybe they'll think about what it would have been like to be a black person in that time just trying to make their way in that world of wilderness? Maybe they'll think about what it's like to be a black person now?
Or...you know...a tourist could see a difficult to read name on a green exit sign while they merge onto Lake Shore Drive in the back of an Uber?
---
---
There's no denying that I'm highly critical of all politicians but the Chicago Riverwalk project has been, arguably, the best and most successful idea that Chicago politicians have worked together to develop and see through to fruition without screwing up in the last three decades.
Once a dirty and almost entirely industrial waterway with minimal public access, the Chicago river used to be one of those pieces of the city that everyone kindasorta knew could be something special but that no one seemed to have the temerity to put their head down, figure it out, and get it done. After the Chicago Department of Transportation started with Wacker Drive way back in 2001, things snowballed, more people bought in, and the project eventually evolved into what I believe it has become today: a truly new, cultural cornerstone for the city of Chicago in the 21st Century.
I love it.
The Chicago Riverwalk is everything a publicly funded project should be. It's a beautiful, multi-use public space that contains bars, cafes, restaurants, boat and kayak rentals, museums, art installations, small parks, a War memorial, and other amenities planned for continued development. Not only does it have the ability to draw tourists and visitors to yet another iconic destination, it maintains a remarkable sort of laid-back and approachable yet elegant atmosphere that defines life in the American midwest and is an icon that can continue to represent the city long into the future.
It's exactly the type of thing that improves the quality of life for everyone in the city. I consider it a magnificient achievement that I hope continues to get better through the years and I hope it continues to expand further down the river.
What better honor than to name this destination after the first non-indigenous man to develop a settlement here? What better place to honor the man's contribution to the history of this city than the shores of the river he lived, worked, and grew his family and wealth upon? What better way to honor him than while walking the same banks he walked rather than merely passing through a southern section of Lake Shore Drive at 70 miles per hour?
What better place to honor a man than his home?
There is no better spot than the spot that started it all. It's perfect, really.
Or it would be...if we weren't all so racist.
---
Notes & References
---