Election Day 2022: Bailey vs. Pritzker highlights Illinois' races but others could be key bellwethers
The high-profile Illinois Gubernatorial highlights today's elections but other Illinois races could prove to be key bellwethers for how the nation feels about the direction of the country.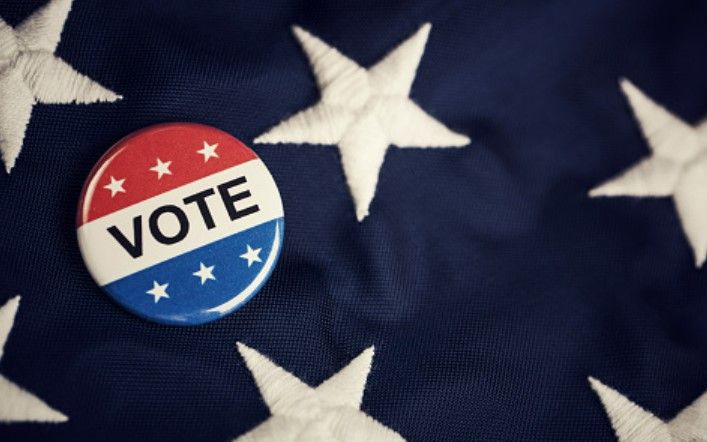 By JOHN O'CONNOR | Associated Press
SPRINGFIELD, Ill. (AP) — The Democratic governor of Illinois and his Republican challenger have accused each other of being out of touch and too extreme ahead of Tuesday's election.
Gov. J.B. Pritzker took office in 2019 after trouncing an increasingly unpopular GOP Gov. Bruce Rauner, whose quest for a far-reaching conservative agenda was stymied by a powerful Democratic-controlled Legislature. Now Pritzker argues that his opponent, state Sen. Darren Bailey, goes beyond Rauner's ideology and is "too extreme" on issues such as abortion access and restrictions on guns, and has no concrete proposals to reduce crime or bolster education or human services.
Bailey says that the 57-year-old billionaire equity investor and philanthropist's drive to be " the most radical leftist governor in America" is decimating the state by coddling criminals, offering abortion without restriction and spending too much on social programs.
Pritzker campaigned this year on balancing the budget for four years, offering $1.8 billion in taxpayer relief last spring, and paying down a mound of debt, mostly in overdue bills to vendors. But spending has increased, partly because of federal COVID-19 pandemic relief dollars that Bailey said were used to balance the books. Pritzker has stressed that money was used for one-time relief measures.
Bailey, 56, has made crime in Chicago a centerpiece of his campaign and was buffeted by ridicule when he called the nation's third-largest city a "crime-ridden corrupt hellhole." That prompted him to rename it "Pritzkerville" because "every one of Gov. Pritzker's extreme policies are destroying the city." Pritzker pointed to investments in state police and crime detection, provisions he's quick to point out Bailey voted against. But the Republican says he opposed those moves as part of massive legislation drafted with little of his party's input.
A farmer from the southern Illinois town of Xenia, Bailey strongly supports gun rights while the governor wants to ban semi-automatic rifles. Bailey has mocked him for not getting that done in four years with supermajority Democratic control of the House and Senate.
Despite the likelihood that control continues, Bailey has vowed to repeal the SAFE-T Act Democrats adopted last year, a criminal justice overhaul that sets new standards for policing and discipline, restricts the use of force against criminal suspects and ends the use of cash bail for violent offenders.
Eliminating cash bail means pretrial freedom for people suspected of horrendous crimes, Bailey contends. Pritzker says judges will be able to keep violent suspects locked up and prevent the wealthy from buying their freedom while awaiting trial.
Abortion access has made headlines in races nationally after the Supreme Court overturned the 50-year-old Roe v. Wade opinion legalizing the procedure. Illinois has no restrictions on abortion before fetal viability of 24 to 26 weeks or after that period to preserve the patient's health or life.
Bailey opposes abortion, in particular taxpayer-funded abortion, and he objects to any expansion of access to the procedure. However, he has pledged that restrictions on abortion are not on his agenda because with Democrats likely to keep a stranglehold on the Legislature, no such restriction would reach his desk.
Duckworth vs. Salvi for Senate
By CLAIRE SAVAGE | Associated Press/Report for America
CHICAGO (AP) — Democratic U.S. Sen. Tammy Duckworth is seeking reelection Tuesday in Illinois against political newcomer and lawyer Kathy Salvi.
Duckworth, an Iraq War veteran who lost both legs when her helicopter was shot down in 2004, has served in Congress for nearly a decade. Between 2013 and 2017, she represented Illinois' 8th Congressional District, northwest of Chicago.
The 54-year-old was elected to the U.S. Senate in 2017, beating out incumbent Republican Mark Kirk, and in April 2018 became the first senator to give birth while in office.
Salvi, a Chicago-area personal injury lawyer, edged out six competitors to win the Republican primary in June. The 63-year-old said she offers an alternative for voters looking for a change from soaring prices and high crime rates.
Salvi told Fox32 in July that she was in favor of cutting off aid to Ukraine in the war against Russia, but last month walked back her position, saying the U.S. needs to investigate how the money was spent before sending more.
In a joint interview sponsored by the Illinois AP Media Editors Oct. 3, Duckworth and Salvi sparred over abortion. The U.S. Supreme Court ruled in June that abortion is not a right under the Constitution.
"She wants to rip freedom away from women," first-term incumbent Duckworth said of her opponent.
Salvi cast Duckworth's position as extreme, saying "there isn't an abortion she doesn't support."
Duckworth said Salvi misstated her stance, and that she supports Illinois' restrictions on abortions after viability — about 24 weeks of pregnancy — as well as codifying Roe v. Wade.
Salvi said in an Oct. 27 debate that she opposes abortion but supports exceptions in cases of rape, incest, or threat to a patient's life.
Casten vs. Pekau & More
By CLAIRE SAVAGE | Associated Press/Report for America
CHICAGO (AP) — Tuesday's U.S. House race in Illinois' newly redrawn 17th district could be key to whether Democrats hang on to their slim majority in the U.S. House, as rookies battle to fill the vacancy left by retired Democratic Rep. Cheri Bustos.
The district stretches from Rockford in the north to Peoria and Bloomington in central Illinois.
Illinois lost one of its 18 House seats after the 2020 census. Democrats, who control state government and redistricting in Illinois, received pushback for the new maps from Republicans and beyond.
Esther Joy King, a lawyer who serves in the Army Reserve, is the Republican candidate in the district. In 2020, King came within a few percentage points of ousting Bustos, who was running for a fifth term.
Top on King's priority list are agriculture and bipartisan cooperation, which she says are key to serving the district's needs.
King faces Democrat Eric Sorensen, a Rockford native who worked as a meteorologist in Rockford and the Quad Cities for nearly 20 years.
For Sorensen, whose tagline is "Forecasting a Bright Future for Illinois," addressing inflation and shoring up reproductive rights are the foremost issues.
He is calling for bipartisan efforts to bring down costs for food, healthcare and gas, and says he disagrees with the U.S. Supreme Court's decision to overturn Roe v. Wade, which struck down constitutional protection for abortion. Safe and legal abortion is a reproductive right and constitutes a healthcare matter between a woman and her doctor, according to Sorensen.
His campaign clashed with King's over the issue when a Democratic Congressional Campaign Committee advertisement claimed King's pro-life stance would ban abortions in Illinois, even in cases of rape or incest.
King said during an Oct. 3 debate that she supports exceptions in cases of rape, incest, or threat to the life of the mother, and would oppose a federal abortion ban.
The race for the 13th district — which spans Champaign, Decatur and Springfield in central Illinois down to east St. Louis in the southwest — is also being watched.
Redistricting bumped incumbent Rep. Rodney Davis into a different district, where he lost to Rep. Mary Miller, who was endorsed by former President Donald Trump. Aiming to fill the gap are Democrat Nikki Budzinski from Peoria and Republican Regan Deering of Decatur.
Budzinski is a labor activist, former Biden administration staffer and senior advisor to Gov. J.B. Pritzker. She is running on rebuilding the middle class.
"Working people are struggling right now with rising costs, and I want to go to Congress to be their fighter," she said in an Oct. 6 debate, where she expressed support for protecting Medicare and Social Security, a woman's right to choose and funding for public schools.
For Deering, a philanthropist and former educator, securing the U.S. border with Mexico and reining in "reckless spending" are her priorities.
Just west of Chicago, U.S. Rep. Sean Casten, a Democrat representing Illinois' 6th district, is running for reelection against Republican Keith Pekau, mayor of Orland Park, a town about 30 miles (48 kilometers) southwest of Chicago. In a show of last-minute support, House Minority Leader Kevin McCarthy campaigned with Pekau at a fundraising event outside of Chicago four days before the election.
Casten has raised and spent over four times more than his opponent on his quest for a third term, according to the Federal Election Commission.
The former scientist soundly defeated incumbent Rep. Marie Newman for the Democratic nomination, after redistricting merged their districts.
---
The Chicago Journal needs your support.
At just $20/year, your subscription not only helps us grow, it helps maintain our commitment to independent publishing.
If you're already a subscriber and you'd like to send a tip to continue to support the Chicago Journal, which we would greatly appreciate, you can do so at the following link:
Send a tip to the Chicago Journal
---
Chicago Journal Newsletter
Join the newsletter to receive the latest updates in your inbox.